One Night at Freddy's (parce que 5 nuits c'était trop chiant à faire) - by Frictional Games
A downloadable game for Windows
My participation to the "Make Something Horrible 2017" jam:
Did you enjoy Five Nights at Freddy's ?
No? Me neither !
That's why Frictional Games has decided to turn this game into something really scary... into something even the driest underpants won't resist !!!


Install instructions
Installation:

-Dowload the installer
- Run the installer
How to play: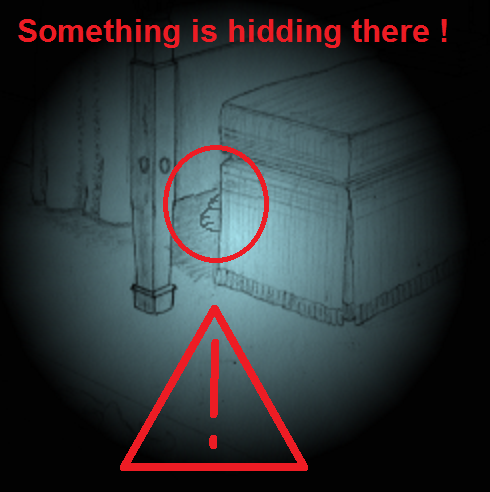 Animatronics are hidding in your house, survive until the morning !
Animatronics always make noise when they move to another room and can also trigger items in the room they are.

Use your torch to find if there is an hidden animatronic in your room (like a visible part of a foot or ear)

Don't stay too long in the same room than an animatronic.
Click on an item to stop it.
(alt+enter to switch between windowed and fullscreen)

Comments
Log in with itch.io to leave a comment.
HEUREUSEMENT QU'IL Y A LES SOLDES NOUVEAUX SLIPS D'HIVER
LoL
Au final, je pensais avoir fait un jeu au gameplay simple mais personne n'a vraiment bité comment y jouer :('
Heureusement qu'il y a les soldes d'hiver, j'ai du acheter de nouveaux slips.